Shelter Construction Services has the Right Roof Solution for Your Home.
At Shelter Construction Residential Roofing our specialty is roofing solutions to insure our customers are safe and well protected from the elements.  Our residential roofing services cover a wide variety of roofing systems for homeowners in Burlington, NC region.
Homeowners can choose from our vast selection of asphalt shingle options, cedar shake and unique copper roofing. Shelter Construction Residential Roofing also offers custom metal roof work and slate roofing for a distinct appearance that offers outstanding beauty and durability. No matter what style you choose for your home you can expect quality installation and personable customer care from Shelter Construction Services.
Specialty Slate Roofing
If you are looking for a beautiful and one of a kind roof system then slate is a great option to consider. As one of the most versatile roofing materials  it has many of beneficial properties. Shelter Construction Residential Roofing contractors have the specialized knowledge that is required for the proper installation of slate roofing.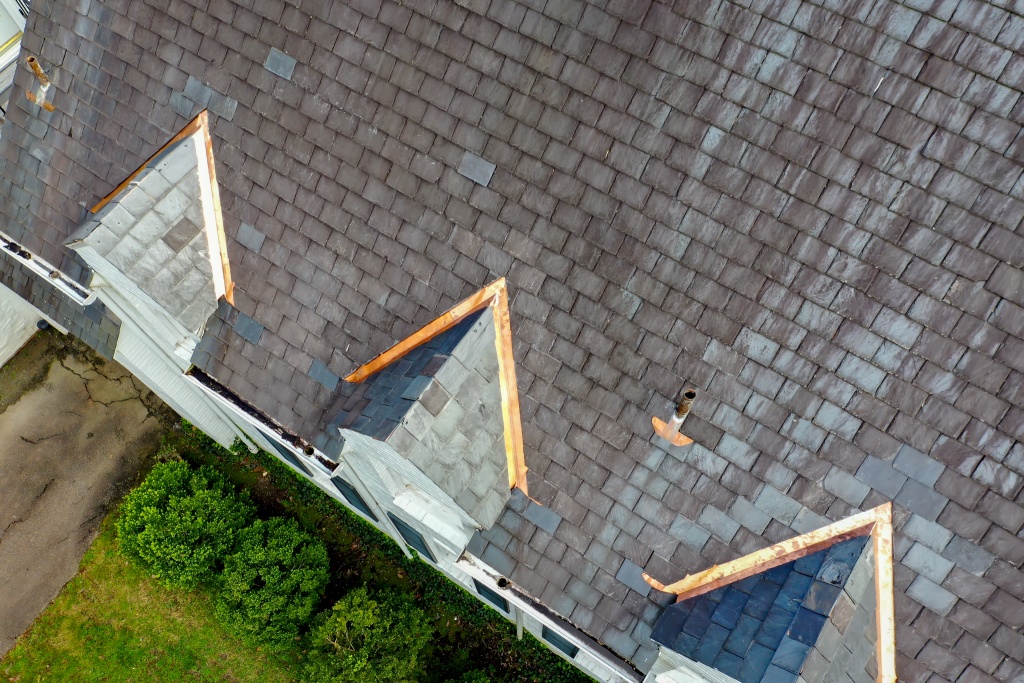 Protect Your Commercial Property With Quality Roofing
We understand that your commercial building is important to you and the success of your business.  Shelter Construction Services stands ready to help you with Emergency Repair solutions for your Commercial Roofs.
That is why all of our roofing contractors are certified and trained to handle any commercial roofing task.  We help to find and repair leaks and damages as a result to storm damage. We specialize in the installation of a variety of commercial roofing types, including:
To prevent damage from extreme weather conditions it is important to keep your new roof protected after it is installed. We offer reflective roof coatings and metal roof coatings that protect against UV rays, water and wind damage, and rusting of metal components.  Rest assured that we will provide you with solutions to protect your investment for years to come.
We Look Forward to Serving You
Contact the professionals at Shelter Construction Services Residential Roofing for the best in commercial and residential roofing services. We'll be sure to find the perfect roofing solution for your home or business in Burlington! Give us a call at (434) 724-8160 or fill out our online form.