Shelter Construction Services Working for you in Virginia & Carolinas
Shelter Construction Services is focused on the areas we serve and we are committed to facilitating a strong, trusting, professional relationship between our roofing specialists and clients. We continue to expand our business and grow our efforts through our quality roofing work. As a result, we have thousands of satisfied customers throughout Virginia and North Carolina. Our service areas include: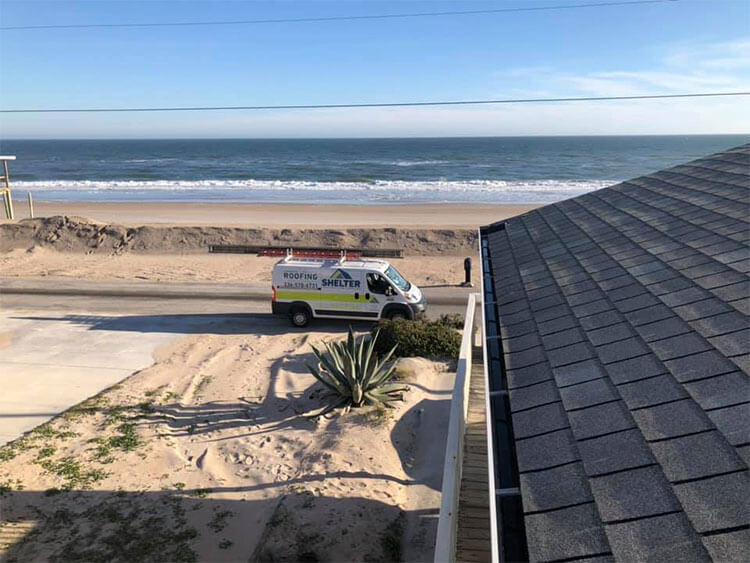 Our Customers Come First
Our customers continue to come back to Shelter Construction Services because of our exceptional roofing services. Whether your home or business needs a roof replacement, repair or maintenance, you can be sure that our team will handle the job professionally and efficiently.
Sure you can hire anyone that you choose. When you hire us you hire years of field experience along with a professionally trained crew that knows how to install your roof system to provide you with years of dry ceilings in your home or business. Our crews maintain yearly currency in training. Our focus, simple. Learn in the class. Apply it in the field. Repair damages from other roofs that we did not install and look for those issues at your home or business. Experience is a deciding factor other than our excellence in Customer Service. We look forward to serving you.
Residential Roofing Services – Areas we serve Virginia & North Carolina
Because we are a manufacture certified roofing contractor we install premium products by GAF one of the world's leading manufacturers of shingles. We also offer affordable pricing and flexible payment options including Financing for roofs to meet the needs of every homeowner's budget. One of our team members will be happy to work with you to find the best roofing solution for your home!
We provide Roof Warranties by GAF and our other Manufactures due to our Certification for installers as required by the manufactures. You can feel confident that your most prized possession is going to be taken care of for years to come. Please visit GAF's Warranty Page for more information. We are a GAF Master Elite installer.
Commercial Roofing Services – Areas we serve Virginia & North Carolina
Shelter Construction Services provides Commercial roofing services to ensure your facility is running as efficiently as possible. We offer EPDM Rubber Roofs, TPO Membrane Roofs, PVC Membrane Roofs and other Commercial Roof Solutions. Commercial Grade Metal roofing, low-slope roofing and specialized roof coatings for your commercial property. Because we are locally-owned business we understand the importance of your Operations and working around your schedule and clients.
Clients look to Shelter Construction Services for solutions. We are a solutions minded company serving Southern Virginia, and Northern North Carolina. We also serve clients in the coastal areas of Virginia and North Carolina. We have friends and family at the Coast. Our focus is to fix hurricane related damages as they occur in the Virginia and Carolinas.
We also provide Commercial Roof Repairs in Virginia and North Carolina. Our specialty is locating and fixing those pesky leaks that could ruin millions of dollars in industrial equipment. It is difficult to locate these leaks and we work with technology and other techniques that come from field experience.
We Look Forward to Serving You!
Get started on your roofing project today. Schedule your roof inspection and get a free estimate on your upcoming project. Give Shelter Construction Services a call at (434) 724-8160 or fill out our online form. We will be happy to come to your home to provide you with a free estimate for your next Roof Replacement project.

Table of Contents