Residential Roof Replacement is our specialty
We are a manufacture trained Roof Contractor that provides roof solutions by utilizing Roof Systems.  These systems are critical for long term waterproofing of your residence.  We also work with multiple Lenders to provide financing for your roof replacements needs if you need their services.  Residential Roof Replacement to meet your needs is what we focus on.
Clients should call us to discuss this the ways that you can pay for or finance your Residential Roof Replacement.  There are many variables and factors involved when financing a new roof.  Credit Score, Debt to Income Ratios, and other factors are involved in the decision to lend.  Don't let money hold you back from getting a new Roof System.  We have ways to help you with your residential roof replacement needs.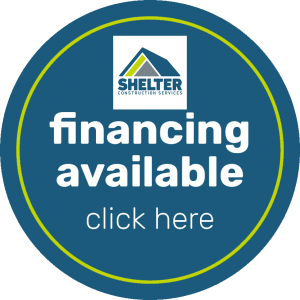 NEW!   12 MONTHS NO PAYMENTS is now Available!  Buy now and pay in a Year!  Contact us for Details and Qualifications.  
If you have questions call us directly at (434) 724-8160 and we will be happy to discuss these options with you.  There are multiple financing options available.  Call us today for your residential roof replacement needs.  Our Roof Replacement Cost Calculator is available to you by calling (434) 724-8160 as we are here to help with your residential roof replacement. 
We can help you answer questions like: how much does it cost to replace a roof on a 2,200 square foot house.  or How much does it cost to replace a roof on a 1,600 square foot house.  We can determine very quickly how much your roof replacement cost per square.  It's not hard to determine how much does it cost to replace a roof on a 1,000 square foot house.  
Roof Repair & Storm Damage Assistance
Whether your roof has experienced natural wear and tear over time, or it has suffered severe hail damage, our team of roof repair specialists will be on-site quickly to respond to the situation. Shelter Construction Services uses state-of-the-art measuring tools and leak detection technology to prevent and treat minor issues to stop them from worsening down the road to help you with your residential roof replacement.
Shelter Construction Services also provides insurance claims assistance and financing options to ensure affordable roof restoration to keep your roof in top condition throughout the year.  Financing for Residential Roofs also assist in helping to repair your roof while waiting on the Insurance companies to finalize their payments.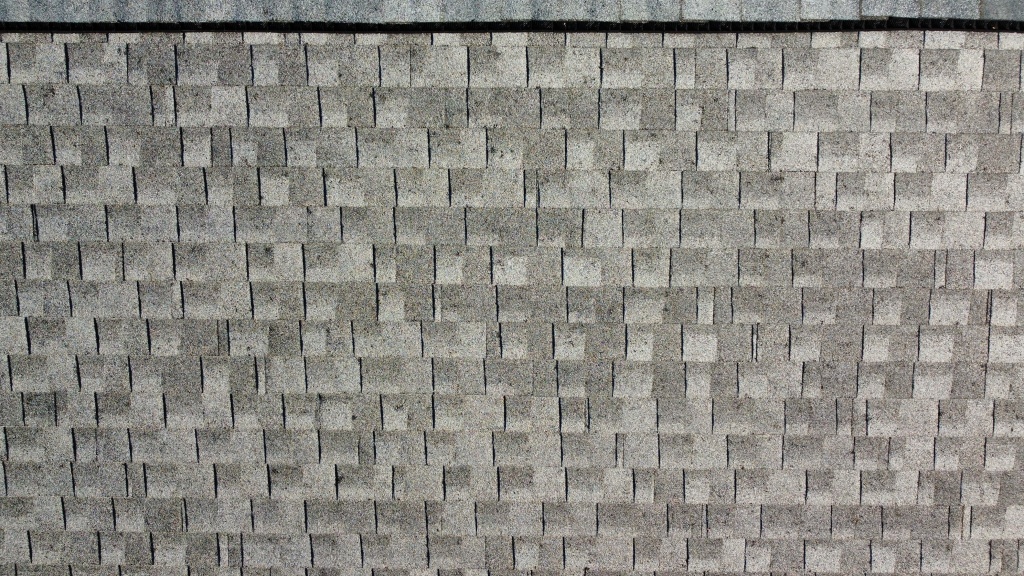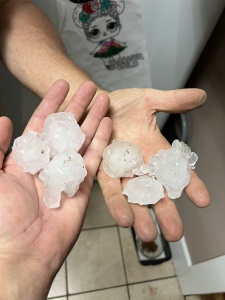 Storm damage repair or replacement, What you should know.

Insurance claim assistance

Leak detection
Cedar shingles and shakes offer a natural beauty and many advantages for the homeowner  We can help you with your residential roof replacement of cedar shakes. This wood will gracefully age to a silver-gray tone over time, which creates a unique rustic look on a roof. Cedar is long-lasting and can perform well for 30 years with proper maintenance. It's also resistant to heavy winds and durable in the face of severe weather.
Cedar is an excellent natural insulator, which helps cut down on the cost of heating and cooling a home. And don't forget about eco-friendliness – a cedar roof can be manufactured with minimal impact on the environment. Talk to Shelter Construction Services to learn more about this unique roofing material.
Custom Metal Work
In addition to slate and cedar roofing, Shelter Construction Services also offers specialized custom metal roof work for a distinct appearance that offers outstanding durability. Homeowners can also choose from our vast selection of asphalt shingle options and unique copper roofing.  Let us show you how metal can help you with your residential roof replacement.
No matter what style you choose for your home, you can ensure quality installation and courteous customer service throughout the duration of your project.  Because we are an outstanding Residential Roof Replacement Contractor near me, we can facilitate all types of solutions for you.
Call the Residential Roofing Experts Today!
Shelter Construction Services offers a variety of residential roofing services. Learn more about our roofing options or call for a free roof estimate at (434) 724-8160 You can also contact us through our online form. Residential Roof Replacement is our passion. 
Let us help you to fulfill your dreams and keep you dry.  You can call as many residential roof replacement contractors.  Each one has a different process.  Make sure that you call Shelter Construction Services last for your residential roof replacement needs.  We always want to be your last call!
Consider our Reviews
Please take a moment to read our reviews and to discover why clients from all around the Southern Virginia and Northern North Carolina region trust Shelter Construction Services for their residential and commercial needs.
We are highly sought after because we are focused on delivering the best Customer Service and to maintain our 5 star rating. Sure we are human. We make mistakes. But we own those mistakes and make sure that YOU come first and we make sure you are satisfied.
So often Contractors are in a rush to turn a job around quickly. We move fast only because we specialize in Roofs and Gutters. However, we will take our time to make sure the job is done right. The reason is simple. It cost alot of money to come back to a finished job and to touch up items that should have been done right the first time.
What you should look for in a Residential Roof Contractor.
When looking for a residential roof contractor, there are several things you should consider to ensure that you choose a reputable and competent professional. Here are some of the most important factors to look for:
Licensing and Insurance: Make sure the contractor you choose has the proper licenses and insurance coverage to perform roofing work in your area. This can help protect you in case of any accidents or damage to your property during the project.
Experience: Look for a contractor with experience in the type of roofing material and project you have in mind. A well-established contractor with a solid track record of successful projects is generally a good indication that they have the skills and experience needed to handle your job.
Local Reputation: It's a good idea to look for a contractor with a strong reputation in your local community. Check for online reviews and ask for references from previous customers to get a sense of their work quality and customer service.
Written Estimates: Make sure you receive written estimates from any contractor you are considering, and compare the costs, materials, and timelines to find the best fit for your needs and budget.
Warranty: A reputable contractor should offer a warranty on their workmanship and any materials used, so be sure to ask about this before making a final decision.
Communication: It's important to choose a contractor who communicates well and is responsive to your questions and concerns. Look for someone who takes the time to explain the project in detail, listens to your needs and preferences, and keeps you updated throughout the process.
By taking these factors into consideration, you can help ensure that you choose a qualified and trustworthy contractor who will provide the high-quality roof installation, repair, or replacement that you need.
Table of Contents