Being Proactive with Preventive Roof Repair
Your roof is a vital component of your home's structure and requires regular attention. Although your roof might not be the foremost thing on your mind (especially if it seems to be functioning normally), ignoring minor issues can lead to expensive structural damage or a costly premature roof replacement. Shelter Construction Services is an experienced residential roof repair contractor, trained to identify and treat problems proactively.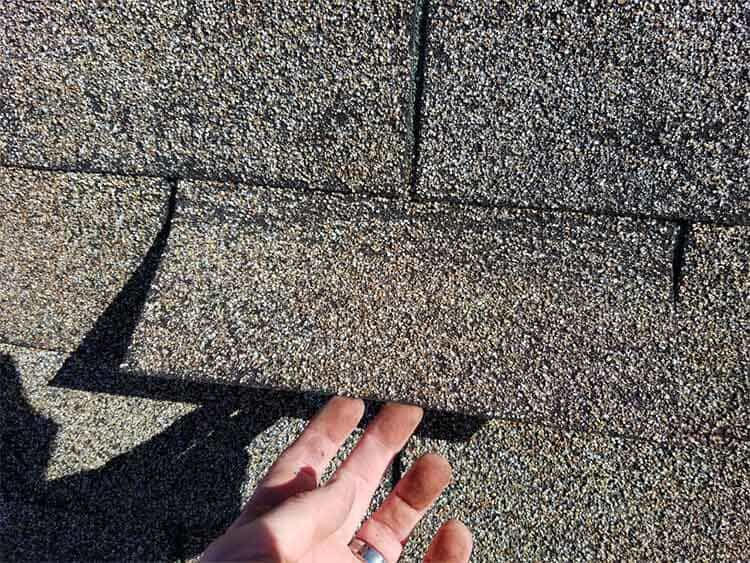 Signs Your Roof Needs Repair
Varying weather conditions cause wear and tear to your home's exterior components. At Shelter Construction Services, we recommend scheduling regular roof maintenance and a comprehensive roof inspection to keep your roof in top condition throughout the year. Call us if you notice the following signs of roof distress:
Missing, loose or cracked shingles
Excessive amounts of shingle granules collected in the gutters
Excessive mold or moss growth
Discoloration or rust on roofing shingles or panels
Loose flashing in valleys or around chimneys, skylights & vents
Stains or dampness on the underside of the roof decking
Water stains in your attic or upstairs ceiling
Gutters that are clogged, loose or sagging
We Use Start-of-the-Art Technology
We use IR Thermography, a piece of technology that uses thermal images to detect maintenance- and performance-related issues with your home's roof. Our roofing contractors use this to diagnose and locate leaks and other roofing concerns before they grow into larger, more threatening issues.
Call for a Roof Repair Assessment
At Shelter Construction Services, our team of certified contractors is highly skilled at detecting and treating roof damage of all sizes, so you can have peace of mind that your home is protected against the elements. Call us at (434) 724-8160 to schedule your roof repair services or fill out our online form. We're happy to answer any questions you may have!
Roof repair can be necessary for various reasons such as leaks, damaged shingles, or general wear and tear. Here are some steps to take if you need to repair your roof:
Assess the damage: Identify the areas that need repair by examining the roof for leaks, missing or damaged shingles, or any other signs of damage.

Gather necessary tools and materials: Depending on the type of repair needed, you may need tools like a ladder, hammer, nails, roofing cement, and replacement shingles.

Make repairs: Repair any leaks by sealing the damaged area with roofing cement. Replace any missing or damaged shingles by removing the old shingle and replacing it with a new one. If the damage is more extensive, consider hiring a professional roofing contractor to make the repairs.

Regular maintenance: Regularly inspect and maintain your roof to prevent further damage. Keep the gutters clean and free of debris, and trim any overhanging branches to prevent them from damaging the roof.

Consider roof replacement: If your roof is old and worn out, it may be time to consider replacing it rather than continually repairing it. A professional roofing contractor can help you determine if replacement is necessary.
Remember, safety is crucial when working on your roof performing repair. Always take necessary safety precautions, such as wearing appropriate safety gear and using a stable ladder. If you're uncomfortable working on your roof or the damage is extensive, consider hiring a professional roofing contractor to make the repairs.
Table of Contents
Choose Shelter Construction Services for your Roof Repair needs.
You will find our average cost of roof repair to be quite reasonable. The Cost of a Roof Repair depends on the complexity. Often a roof leak repair cost is determined by how long a Contractor has to work is going to be roof repair costs. Roof Leak Repair Cost can determined by your supply and demand needs. Something as simple as a roof shingle repair still cost because of insurance, Overhead, and other aspects. Call us and we can determine your roof leak repair costs. (434) 724-8160
Our authorized Manufactures (Warranties)
Shelter Construction Services is a manufactured authorized contractor, it means we are authorized by the manufacturer of the materials or products they use to install or repair. This authorization usually means that the contractor has received training and has demonstrated proficiency in working with the manufacturer's products.
If you are considering hiring Shelter Construction Services, it is always a good idea to ask for proof of their authorization, such as a certificate or letter from the manufacturer. You may also want to research the manufacturer's reputation and reviews from other customers who have used Shelter Construction Services.
Additionally, you can check if Shelter Construction Services is licensed and insured in your state and if they have any complaints or disciplinary actions against them.
By taking these steps, you can ensure that you are hiring a qualified and reputable contractor for your construction or repair project.
Atlas Roofing Gold Level Roofing Contractor
Being an Atlas Gold Contractor typically means that Shelter Construction Services has met specific requirements set by Atlas Roofing Corporation, which is a manufacturer of roofing materials.
To become an Atlas Gold Contractor, Shelter Construction Services may have had to meet certain criteria, such as having a certain level of experience and expertise in installing Atlas roofing products, providing proof of insurance, and meeting customer service standards.
While being an Atlas Gold Contractor is a positive sign, it is always a good idea to do your own research and check references when hiring any contractor. You can ask for proof of their Atlas Gold Contractor status and also ask for references from previous customers who had similar work done.
Check online reviews and ratings of Shelter Construction Services to see what other customers have said about their work. By taking these steps, you can ensure that you are hiring a qualified and reputable contractor for your roofing project.
Home Improvement Inspections
Proactive home improvement inspections can be beneficial in identifying potential issues before they turn into major problems. Here are some steps you can take to conduct a proactive home improvement inspection:
Develop a checklist: Develop a comprehensive checklist of areas you want to inspect, such as the roof, exterior walls, foundation, windows, doors, and HVAC system.
Schedule regular inspections: Schedule regular inspections, such as once a year, to conduct a thorough review of your home.
Conduct the inspection: Inspect each area of your home thoroughly, taking notes and pictures of any potential issues you identify.
Prioritize repairs: Prioritize any repairs needed based on the level of urgency and severity. Consider hiring a professional to assess and provide an estimate for repairs.
Address any issues: Address any issues as soon as possible to prevent them from turning into more significant problems. Regular maintenance and proactive repairs can help prolong the life of your home and save you money in the long run.
Keep records: Keep records of all inspections, repairs, and maintenance performed on your home. This can help you keep track of any recurring issues and provide valuable information to potential buyers if you decide to sell your home in the future.
By conducting regular proactive home improvement inspections, you can identify potential issues early on, prioritize repairs, and prevent them from becoming bigger problems. It can also help you maintain the value of your home and improve its overall condition.
For all of your Roof, Gutters, and Siding repair needs call Shelter Construction Services at (434) 724-8160 we are here to help you with all of your exterior Home Improvement Needs.