Hail Damage Repair for Homes & Businesses
Hailstones can be one of the most threatening forces when it comes to your roof's condition. Due to the high impact of hailstones, shingles and other parts of your roof, such as your gutters, flashing and downspouts, will suffer damage. This can cause water to pool in the affected areas and lead to severe structural damage.
The sooner you address hail damage, the better. You can rest assured that Shelter Construction Services will restore your roof efficiently and professionally. We use Sky measures, a measuring tool that scales damaged roofs for accurate measurements, to precisely locate and repair damage to your property.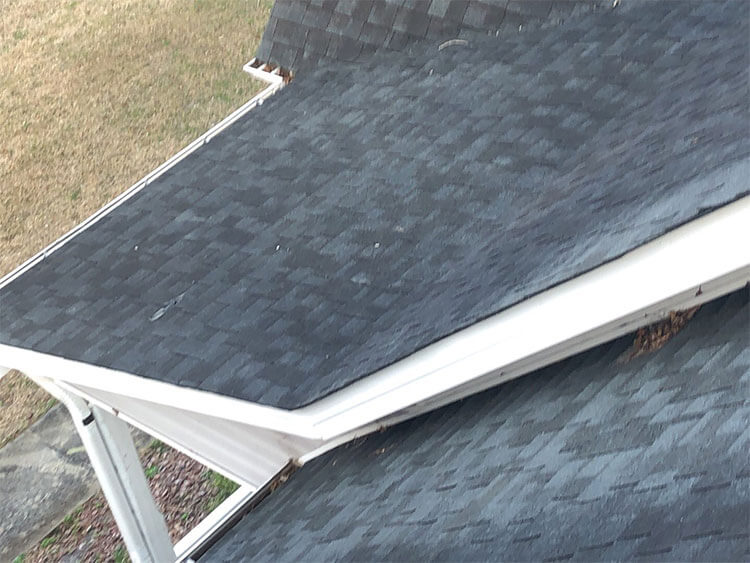 Storm Damage & Insurance Assistance
No matter what weather conditions take a toll on your roof, Shelter Construction Services offers immediate and responsive storm damage repair. After we show up on site, we'll assess the damage to your roof and file the appropriate property claim. We use Xactimate, a tool that provides insurance companies with accurate estimates. We will then meet with your adjuster for the inspection to help determine the damage and ensure their property assessment matches ours. Once the claim has been approved, we'll get started on your repairs right away to keep you, your family and your property safe from further damage.
Our insurance claim specialists have years of experience working on storm-damaged properties. We're proudly partnered with Builders Mutual, a trusted insurance provider that supplies coverage exclusively to the construction industry. We'll get your home back to its pre-loss condition in no time.
Call the Storm Damage Repair Specialists
We're here for your peace of mind. If your home suffers hail damage or other severe weather impacts, turn to the storm damage repair experts at Shelter Construction Services. We provide tools for accurate assessment of damage and insurance claim estimates. Give us a call at (434) 724-8160 or fill out our online form.