Damage on commercial roofing systems doesn't always require an immediate replacement. The International Facility Management Association (IFMA), however, reveals in a study that as many as 85% of such roofs are replaced unnecessarily as a result of poor information. As property owners and facilities managers, it is important to determine when a roof repair, restoration and replacement should be done.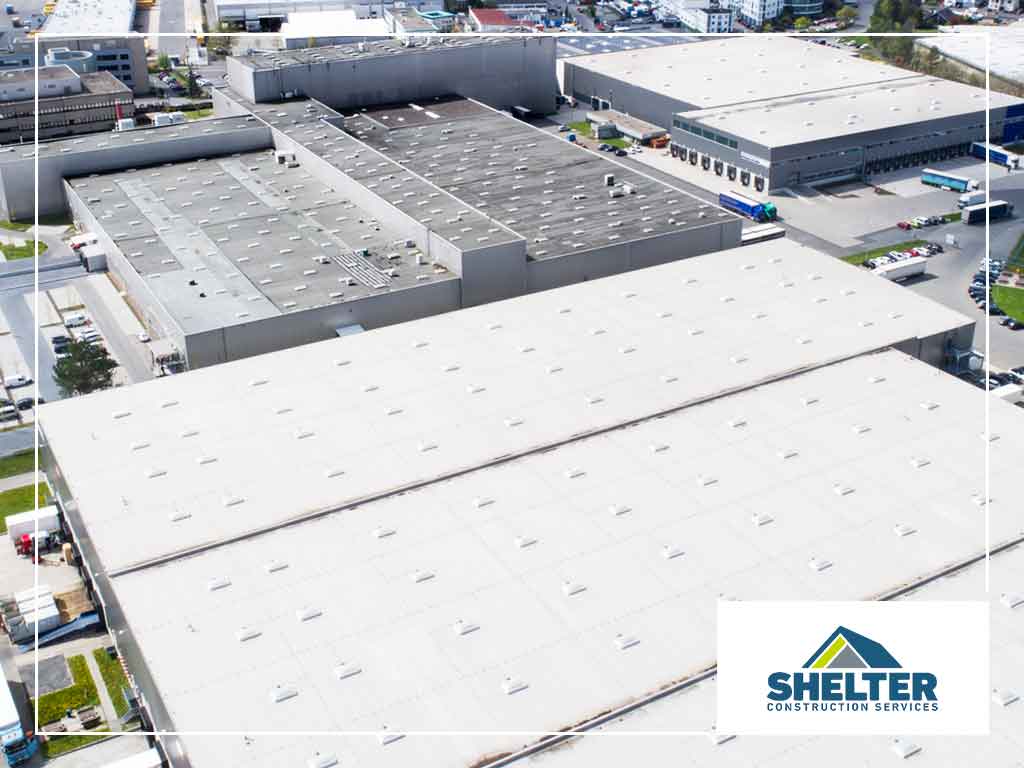 Shelter Construction Services, your local expert in custom metal roofing, explains more in today's blog post.
Repairing a Commercial Roof
Persistent leaks due to minor wear and tear must be resolved as soon as possible to prevent them from getting worse, which can affect the entire roofing system's performance and structural integrity. Get in touch with your local roofer as soon as you notice patches of water stains on your ceiling or your utility costs are rising.
Restoring a Commercial Roof
There is this thinking that continuous leak-repair cycles will require roofs to be completely torn off and replaced. It is not always the best solution for the problem; in fact, restoring them instead can actually be even more beneficial. Roof restoration does not only bring the systems back to their original watertight condition but also helps in extending their life span.
Replacing a Commercial Roof
Roofing contractors recommend a roof replacement only if the damage is beyond repair. Storm damage, for example, can fracture the system, which means it may no longer be capable of protecting the property against the elements. Contacting a reputable company to do the job ensures a smooth and flawless installation process.
Maintaining a Commercial Roof
Of course, keeping commercial roofing systems in good condition is always important. It doesn't matter if the material used is of the highest quality. Scheduled inspections of at least twice a year keeps certain problems from appearing and causing further damage.
Shelter Construction Services has a team of experienced, highly-trained roofers who are adept at tackling any residential or commercial project. Whether it is hail damage roof repair or an emergency restoration, expect our crew to address your situation with honesty, integrity and attention to detail.
Call us at (434) 724-8160 if you are in Virginia or (336) 578-6731 if you are in North Carolina. You may also fill out our contact form to request a free estimate.