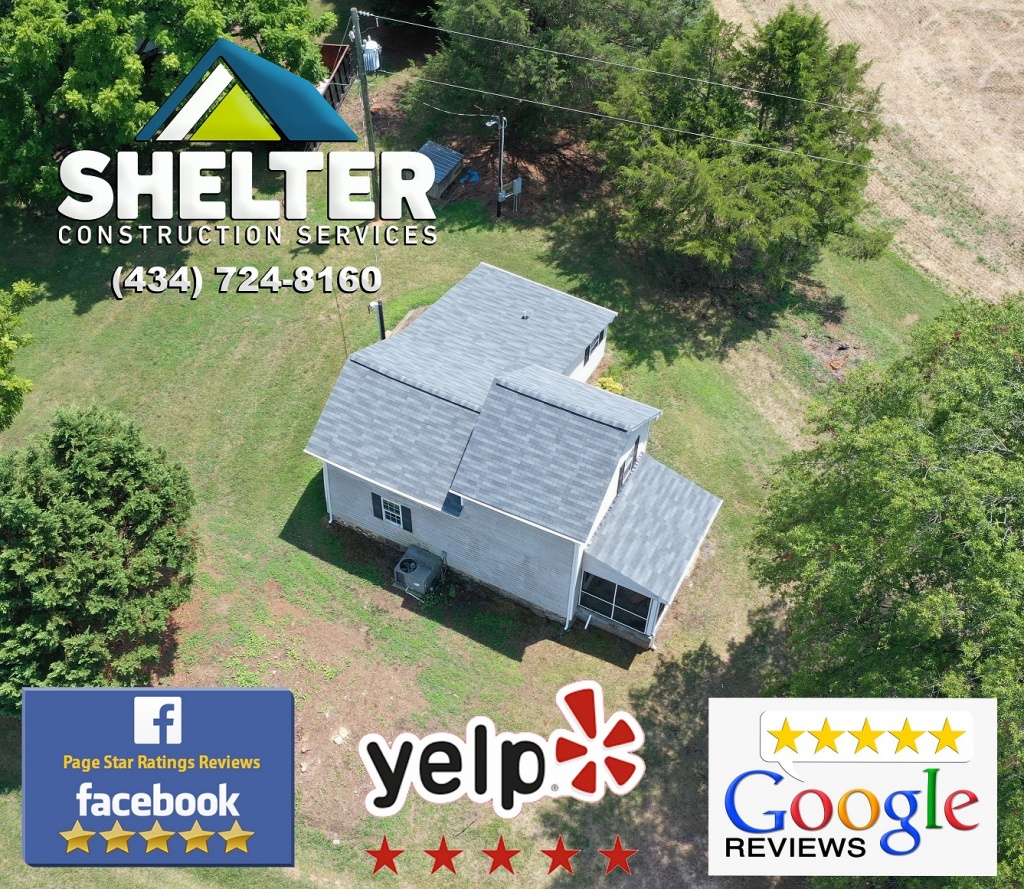 Reputation is everything. No matter what you do in this life you have to keep a good Name! Part of our core values is to do what we say we are going to do. Are we perfect at this? No, we are human and we make mistakes. Yet, we use this as a foundation to always strive for a perfect reputation. Weather that is Roofing a New House in Martinsville, Virginia or putting a Metal Roof on a business in South Boston, Virginia. Shelter Construction Services mission is to do high quality work for a fair price within a reasonable amount of time. The hardest part is to balance quality with speed. This is the challenge for all companies trying to maintain a positive reputation. How do we do this??? We hire the best and work constantly on training & coaching. Learning is the cornerstone to a great operation. Always looking for the best process with minimal cost. We however will not compromise materials and processes just to save a buck and to get a "job" off of a customer. Our no compromise approach allows us to focus on quality of installation and not just trying to be a "numbers" only company.
Customers are our best Sales Team and as such we guard that relationship by maintaining the highest ratings across major Reviews based websites including Google Reviews, Facebook Reviews, and Yelp Reviews. Be sure to check out our reviews! We want to be perfect for YOU! If you know someone that could use our services you can be confident in telling them about Shelter Construction Services. By knowing we will do what we say we will do you can refer us that we will take care of them.
Keep in Mind we service Martinsville, VA. South Boston, Virginia. Keysville, Virginia. Gretna, Virginia. Smith Mountain Lake, Virginia. Burlington, North Carolina. Greensboro, North Carolina. Durham, North Carolina. Chapel Hill, North Carolina. We will travel based on Clients needs. Contact us today for your next Roof Inspection.