Reasons Why Your Roof Is Still Leaking.  All roofing projects are based on faith. More often than not, you will not truly be able to tell the quality of workmanship until the weather puts your roof to the test. That is why you might feel let down when your roof leaks again right after it was supposedly fixed. Shelter Construction Services, the local authority on asphalt-shingle, cedar-shake, cooper and slate roof replacement and repairs, sheds light on possible explanations for the recurring leakage.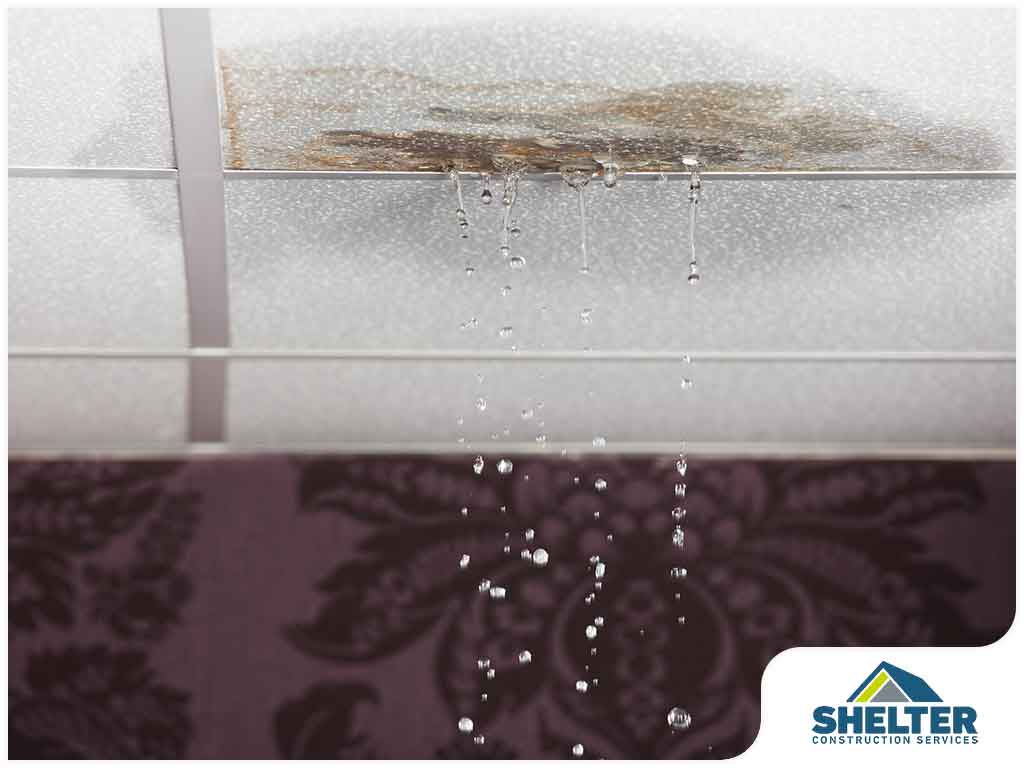 Misdiagnosis
Leak detection is a tricky undertaking. This task requires expert investigative skills to uncover every single issue that could let water infiltration take place.
If your asphalt, wood, slate, or metal roofing system is still leaky after a service call, your previous contractor might have identified and fixed the wrong problem. It is likely that there are more breaks in the roof that contributed to the leakage.
Moreover, the roof itself might not be the cause of the new leak. The water could be coming from elsewhere, which your roofer should have been able to recognize or anticipate to avert another leaky situation.
Use of Wrong Material
Did you agree to purchase cheaper components to drive down the cost of the roof repair project? You might have bought materials of substandard quality. Or old flashings might have been reused.
Whichever the reason, it is imperative to hire a skilled roofing contractor. This way, you can avoid material-related scams that will hurt your pocket in the long run.
House Settling
This phenomenon happens when the foundations of your house are no longer where they used to be. Over time, they move and can put more stress on your roof. Settling can cause building components to crack, offsetting the positive results of previous roof repairs.
At Shelter Construction Services, we take pride in delivering excellent roofing services and are committing to doing the job right the first time. Call (336) 578-6731 or (434) 724-8160 to set up your free consultation with us, so we can put a permanent fix on your roof leak ASAP.