Metal roofs are primarily associated with commercial buildings but they are increasingly becoming popular in residential projects nowadays. That said, myths about this roofing material persist and can discourage homeowners from considering metal roofing for their homes.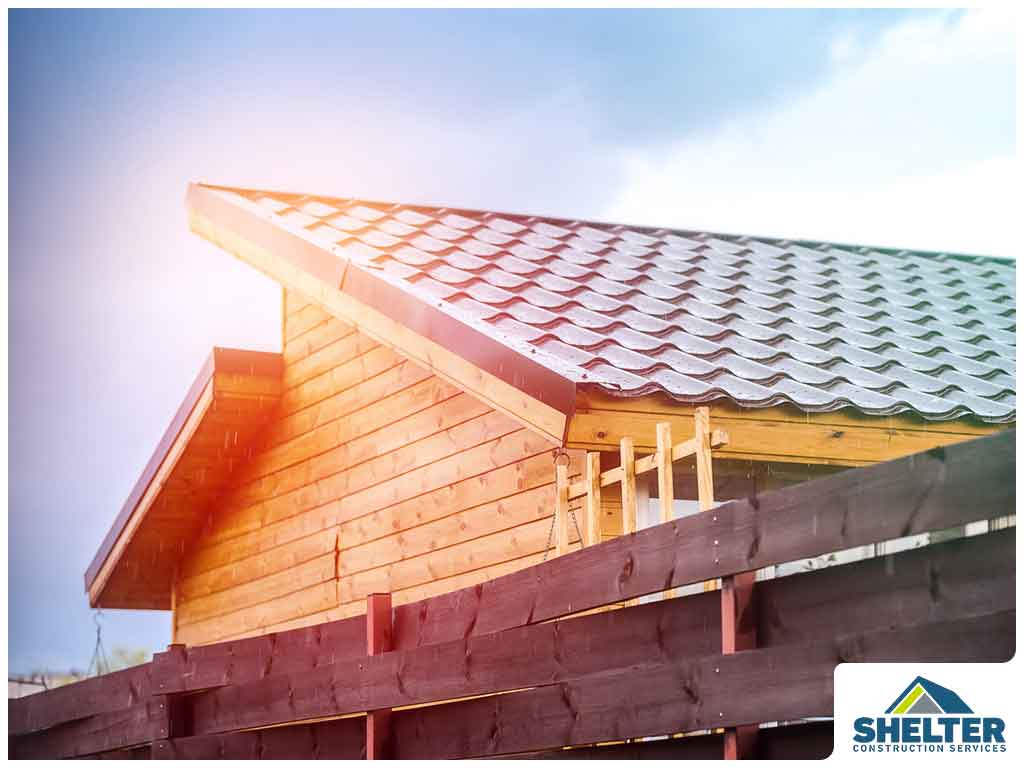 Shelter Construction Services shares common myths about metal roofs and the truth behind them.
Metal Roofs Can Heat up Your House
Since metal is known as a good conductor of heat, you might assume it could cause your home to heat up. This is a common misconception.
Metal is indeed a good heat conductor. But to conduct heat it needs to be in direct contact with the heat source, which is not the case with metal roofs. The sun's heat reaches us through thermal radiation, not conduction. Metal reflects thermal radiation, thus metal roofs will not make your home any hotter. In contrast, asphalt shingles absorb and trap the heat from the sun.
If you live in warmer climates, then the metal roof is an energy-efficient option for your home.
Metal roofs Are Expensive
Installing metal roofs is indeed more expensive than using asphalt shingles in terms of upfront costs. However, metal roofs can last for 40 to 60 years whereas the more popular asphalt shingles can last up to 20 years. Metal roofing is also easier to maintain. Compared to other roofing materials, metal roofs are still less expensive than slate roof replacement.
Metal Roofs Will Rust
Metal roofs nowadays are coated with protective materials to resist rusting so this will not be an issue.
Metal Roofs Will Not Look Good on a Traditional Home
Metal roofs now come in many styles and colors. Some types mimic the design of traditional roofing materials like shingles and clay tiles. You can find a metal roofing that can match your home's architectural design.
If you are in the market for a trusted roofing contractor, you can turn to Shelter Construction Services. Call us now at (434) 7248160 (VA) or (336) 5786731 (NC). You can also fill out our contact form for a consultation.