Your Premier Local Roofing Company in Mebane, NC
Shelter Construction Services provides exceptional roofing services to homeowners throughout the Mebane, NC, area. When you hire us, you can rest assured that you're receiving ethical business practices from a knowledgeable and experienced local roofing company.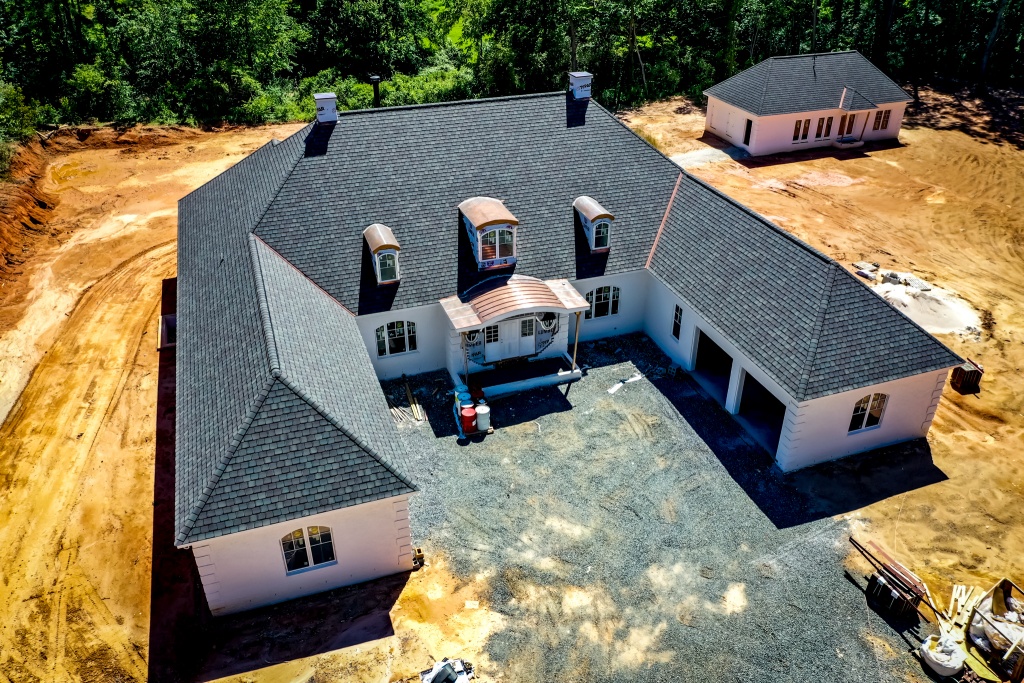 Residential Roofing Services
To ensure your roof is in top condition all year round, Shelter Construction Services provides comprehensive roofing services by qualified and highly trained contractors. We offer the following:
Roof inspection
Roof maintenance
Roof replacement
Insurance claims assistance
And more!
Commercial Roofing
Protect your commercial investment in Mebane, NC, with reliable roofing installed by Shelter Construction Services. We are experts in low-slope roof replacement, TPO, custom metal and leak repair. We can also provide you with a roof maintenance plan to keep your facility running efficiently at all times.
Why We're Your Top Choice
Experience – When it comes to the careful detail and meticulous measurements required for roof installation, you need a professional that has the knowledge and expertise to complete the job successfully. Our contractors have a combined 100 years of experience and training to ensure quality workmanship in every project we complete.
Specialized Training–We're recognized for our outstanding business practices and installation techniques. All of our contractors are certified and highly trained in their craft, so you can rest assured that we'll get the job done right the first time. We use state-of-the-art technology to detect hard-to-find leaks and advanced measuring tools to accurately assess damage to your roof. We also specialize in the installation of slate roofing and custom metal work.
Personable Customer Care–Customer satisfaction is our top priority. Our professionals will work one-on-one with you to make sure your needs are met throughout the process.
Call the Roofing Professionals at Shelter Construction Services
We're here for all of your roof replacement or repair needs in Mebane, NC. Give us a call at (434) 724-8160 or fill out our online form to schedule your free roof estimate!